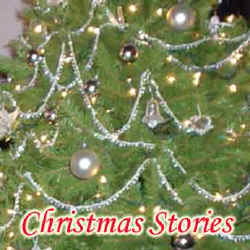 by Dickens, O.Henry, C.Byers & L.Frank Baum,
performed by Catherine Byers and Patrick Horgan.
3h 45m $8.95
A Christmas Carol,
The Story of the Goblins who Stole a Sexton,
The Gift of the Magi,
Night Before Christmas and
How Claus Made the First Toy.

While Charles Dickens's A Christmas Carol is perhaps the best-known and best loved of all his tales, it is surprising to learn just how many of us have not actually read the work. The usual response to whether or not one has read it is, "No, but Iíve seen the movie." While there are many film versions from which to choose, some of which are quite good, none compare to the world Dickens creates with his words. His character portraits are vivid and colorful; his depictions of selfishness, greed and commercialism, heart wrenching; and his portrayals of love and joy, sublime. We live in a society where we are over-sensitized and things are over-sensationalized. As a gift to yourself this holiday season, listen to Dickens's A Christmas Carol and allow your own mind's eye to paint the portraits of the miserly Ebenezer Scrooge, the Ghosts of Christmas Past, Present and Future, Bob Cratchit, his family, and especially the precious Tiny Tim. When Tiny Tim says those famous last words, let the sound of those words resonate in your heart. Let the image you create from Dickens's words be the image you will forever remember..